4th of July Scripps Ranch 28 Mile Bike Ride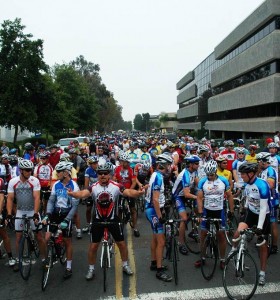 Registration
| | |
| --- | --- |
| Date | Cost |
| Through May 31st: | $50 |
| June 1st – July 3rd: | $55 |
| July 4th: | $60 |
There are no added fees for registering online.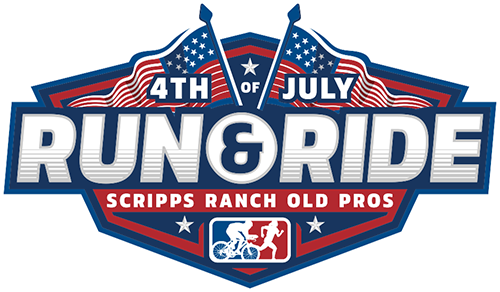 Presented by the Scripps Ranch Old Pros, the 4th of July 28 Mile Bike Ride is designed for both the dedicated and weekend riders. It takes you on a clearly marked course through parts of Rancho Penasquitos, Santaluz, Del Sur, Rancho Bernardo and Poway. It includes some serious hills including the Pomerado hill stretch from Poway to Scripps Ranch. Review the course below so you can properly pace yourself for this ride.
Dust off the bikes, air up the tires, and if you like, take your bike over to our sponsor Black Mountain Bicycles to get it checked out before the day of the event. Then join us at the corner of Scripps Ranch Boulevard and Hibert St. for the start of a day of fun in the sun in San Diego.
Aid stations with limited bicycle repair by Black Mountain Bicycles.
Roving SAG support on all courses.
Post-ride refreshments. 21+ picture ID required for beer garden.
Commemorative T-shirts to all registered participants.
Post-ride drawings for prizes donated by local businesses. Ride participation not required.
28 Mile Bike Ride Information
Bib Pick-up
You can pick-up your Ride Bib one of five ways:
Saturday, June 29th at Black Mountain Bicycles
You can pick up your bib and t-shirt at Black Mountain Bicycles on June 29th between 1:00pm and 4:00pm. (Directions)
Sunday, June 30th at RoadRunner Sports
You can pick up your bib and t-shirt at Road Runner Sports on June 30th between 10:00am and 3:00pm. (Directions)
Wednesday, July 3rd (Day before the Ride)
Pick up your bib and t-shirt at Hoyt Park on July 3rd between 3:00pm and 6:00pm.
Thursday, July 4th (Day of the Ride)
Go to the Registration Area prior to the ride. The Check-in tables open at 6:00am and are located at the intersection of Scripps Ranch Blvd. and Hibert St..
Mail
We'll mail your bib directly to you for an additional $2.50 if you register by June 15. Bibs will be mailed the week after June 15.
Your bib must be attached to an outer garment or to your bike frame so that it is visible. Failure to do so may result in your removal from the course. Keep your bib with you after you ride as it provides access to many post-ride amenities and is needed to receive your commemorative t-shirt.
Parking
Parking is available on Treena Street and in the parking garage at Cush Plaza – 10620 Treena Street. Please do not park in No Parking areas or in private parking lots or you may have your car towed.
Start Line
The 28 Mile Bike Ride starts at 7:30am on July 4th.
The Start Line is at the intersection of Scripps Ranch Blvd. and Hibert St.
Finish Line
The 28 Mile Bike Ride finishes at Hoyt Park. The course closes at 11:30am.
Want to Volunteer?
We'd love to have you! Let's get in touch.
Information Sheet
This downloadable 28 Mile Bike Ride Information Sheet contains everything you'll need to know on the 4th of July.
Craft Beer Garden

This year we're expanding our Craft Beer Garden to make it even more awesome. Sip sip hooray!
We're not just making it bigger—we're also adding more craft beer in addition to your favorites from Ballast Point and other local craft breweries.
Did we mention it's completely free with your registration? Just make sure to bring your ID and run or ride bib to the garden entrance and we'll get you right in.
Check-in
The Check-in tables open at 6:00am and are located at the intersection of Scripps Ranch Blvd. and Hibert St..
T-shirts
You can pick up your commemorative t-shirt after you ride, or you can pick it up the day before the ride at Hoyt Park on July 3rd between 3:00pm and 6:00pm. You must present your bib to receive a t-shirt, no exceptions. Additional Old Pros logo items can be purchased for a modest fee. Contact us if you are unable to pick up your t-shirt after the ride. (Save your bib!)
Safety
This is a ride, not a race. Helmets are required. Please obey all traffic laws and regulations. All roads and paths used for the course are open to normal traffic. Watch for other bikes, cars, and pedestrians. The course will be marked with Scripps Ranch Bike Ride signs. Sweep vehicles will provide transportation back to the Finish if needed.
A limited number of loaner helmets may be available at the start. A credit card, driver's license or cash deposit will be required.
Aid stations are provided on all courses. The aid stations will provide water, fruit, snacks, and limited bicycle repair. If you get a flat tire or need a ride, please get a message to the next aid station and a vehicle will be sent to your location. If you require emergency medical assistance, call 9-1-1.
28 Mile Bike Ride Course